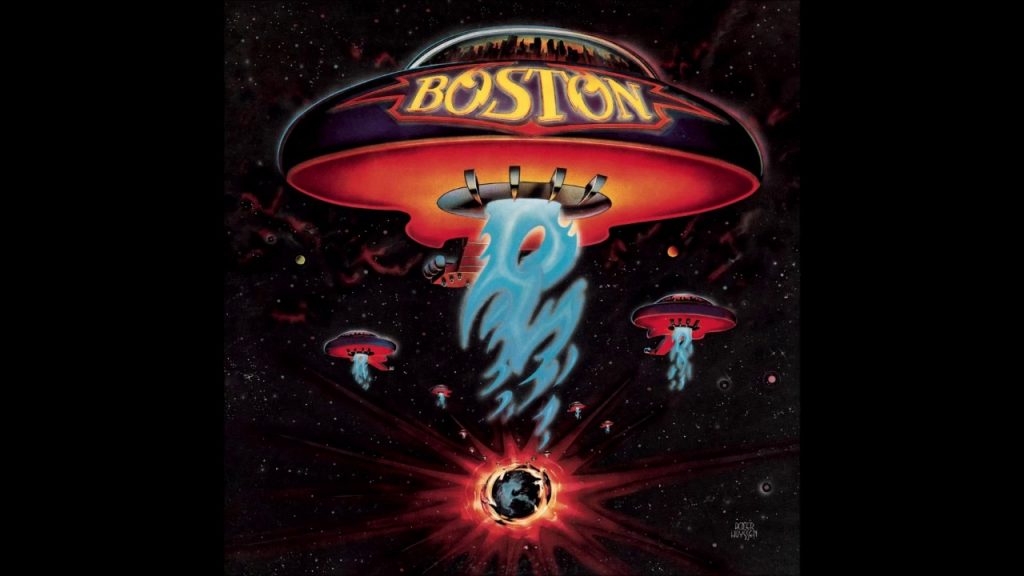 Released in 1976, Boston's first album titled "Boston", was a massive hit, selling over 17 million copies. And there's no question why. It was recorded by singer Brad Delp and guitarist/producer Tom Scholz in a basement in the middle of Boston. Although the album only has one top ten hit, "More Than a Feeling," peaking at number five, the album is still great. I personally have it on vinyl and love to just listen through it. There isn't really a bad song on it at all so here's my review.
1. More Than A Feeling – This has got to be the best song on the album. It's probably the most recognizable, too. Once it gets to the main guitar beat, you can't help but jam along to.
2. Smokin – I really enjoy this song. Most people would say Peace of mind would win number 2, but the uniqueness of this one wins it over for me.
3. Peace Of Mind – This song is pretty great. It's got an unforgettable guitar lick at the beginning and was actually the first song I heard by Boston making it special to me.
4. Rock And Roll Band – This song gives an overview of the bands sound and what rock and roll is really supposed to sound like.
5. Let Me Take You Home Tonight – This song is definitely different than the others, showing the bands ability to play many different style. At the end of the song, it speeds up and sounds like a completely different song.
6. Something About You – This song is very slow compared to the others-at least that's what you think for the first 30 second or so. Then it speeds up and you remember that it's Boston and they really know how to bring it.
7. Hitch A Ride – I definitely think this song is good, but it's a little weird for me. The chorus just isn't something I really enjoy listening to.
8. Foreplay/Long Time – This is one of those songs that has many different parts to it. It starts of techno, gets a little jazzy, and then into rock.
Honestly, this has got to be one of my top ten all time favorite albums, and the more I listen to it, the better it gets. This album represents what the pure sound of rock and roll is.