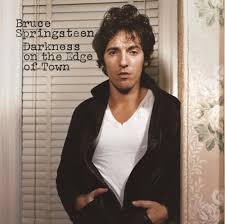 Bruce Springsteen's 4th installment came on ​​the 2nd of June in 1978. Springsteen was coming off his first commercially successful album, Born to Run, and released Darkness on the Edge of Town, a little less than 3 years after. Springsteen initially wanted the album to come out a lot sooner but a dispute with his manger delayed the production of the album. Springsteen ended up suing his former manager, Mike Appel, for fraud and breach of trust. The issue all began when Springsteen signed his initial record deal back in 1972, which gave a large sum of the profits of his music to his former manager Mike Appel. Springsteen and his band mates didn't realize that they had signed away a large sum of their profits until the release of his third album, Born to Run. The three years of writing and recording gave Bruce Springsteen & The E Street Band plenty of time to record not ten but seventy plus possible songs for the upcoming album. Through countless name changes and countless lyric changes, Springsteen reduced it down to ten songs, but no need to fear; the twenty of the additional seventy songs were compiled into an album of their own, The Promise, which was released in 2010. This may be one of the hardest rankings I have done to this date, every one of these songs is amazing.
10. Something in the Night
Something in the Night overall is a really good song and is an underrated Springsteen track. The song has good lyrics but they aren't catchy and that is one of the reasons it isn't ranked closer to the top, but Something in the Night, all an all, a good song and an even better performance by the E Street Band.
9. Factory
Factory is a song about the life of a factory worker, thought to be Bruce's dad. A really well written song and is one of my favorite songs by Springsteen and The E Street Band. The song starts off as the preparation for the job at the factory house and then evolves into the aftermath of the day's work. The factory really sucks the life out of you and I think that's something that most people can't relate to today, because factories aren't as prominent anymore. Fun fact about this song, if you play the song Come On (Let's Go Tonight) back to back with factory they sort of play into one another. Both songs have the same tune and were written around the same time. They possibly were supposed to go together and form one song, but instead was released as two smaller songs.
8. Streets of Fire
Streets of Fire has everything that would show it to be a great song to see live. It has the perfect of sing/yell to get the fans involved, a sweet guitar solo from Steven Van Zandt, and a pretty easy but well written lyrics that are easy to pick up on and sing along even if it's only for the chorus. Overall a very good song and the eighth spot fits it perfectly on this perfect collection of songs.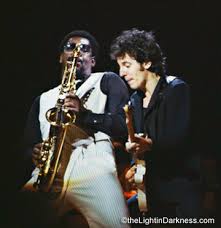 7. Darkness on the Edge of Town
The title track, Darkness on the Edge of Town, finishes the album off right. It combines a little bit of everything that the album embodies. The upbeat rock, the slow rock, the catchy chorus, the meaningful lyrics, and of course another great performance by The E Street Band. Darkness on the Edge of Town is played often at concerts, but surprisingly it isn't on his set-list for his Broadway Show. Overall a spot on song and is well deserved to be the title track.
6. Adam Raised a Cain
Adam Raised a Cain is the ultimate kickoff to a show. Starts off with a guitar solo, and slowly progresses from soft singing with soft rock to hard singing to hard rock. Well done on Springsteen's part on another classic song.
5. Prove It All Night
This is where the rankings started to get hard. Tomorrow these could be flopped around like crazy, they are just so interchangeable for the top song. Prove It All Night is probably the catchiest song on the album. It is the perfect speed to be able to understand everything that is being said, but also the perfect speed for blaring it through your car speakers with the windows down on a summer day. Oh and how can forget, the great Clarence Clemons (best saxophone player ever, change my mind) has a pretty sweet saxophone solo.
4. Racing in the Street
All 6 minutes and 53 seconds of this song are simply beautiful. The song starts out with a piano that plays throughout the whole song but is in tandem with Bruce Springsteen's voice. If you have only heard "Born in the U.S.A." Bruce Springsteen then this song will surprise you. The song goes against his usual rock/hard rock to more of a soulful sound with a hint of rock towards the middle of the song with the band. The song has a sad vibe to it and I like it a lot. It fits his way of writing songs. Don't let the 6:53 scare you away from listening to the song because I highly recommend checking it out.​​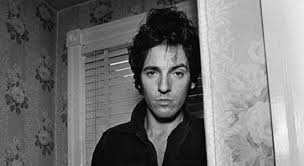 3. Badlands
Badlands kicks off the album with an upbeat and fierce beat. It is said to be one of his greatest hits and I don't disagree. Once again Springsteen does an amazing job with his vocals, lyrics, and writing the music for the song. 10/10 song that is also good for blaring through your speakers which I can't lie, I've done multiple songs.
2. The Promised Land
The song has one of the best openings that I can think of anyways with the harmonica. Bruce opens with a sick harmonica opening and then follows it up with a great collection of lyrics. Later in the song, the G.O.A.T. has another saxophone solo that will blow your socks off and then eventually he pairs back up with Bruce for a harmonica and saxophone duet, simply beautiful. Most definitely in my top 10 favorite songs of all time by him.
1. Candy's Room
Candy's Room starts off with an ominous vibe and slowly becomes a rock song. Candy's Room is my second favorite song by Bruce Springsteen of all time behind Thunder Road of course. The song is short but meaningful, the lyrics perfectly fit the tone that the band was trying to get with the song. Yet again another amazing guitar solo by Steven Van Zandt helps Candy's Room top my list and if you asked 100 hardcore Springsteen fans what their top song on this album was I guarantee it won't be Candy's Room. It wasn't that popular of a song, but for some reason I just connected with it.
Overall this album in my opinion is a solid 4.8/5. The album really showcases the abilities of the band along with Bruce Springsteen and I don't think that there are many albums of his that you can find that equally showcase both. I highly recommend buying this album on vinyl, preferably the original 1978 pressing but any pressing is fine, because if you think it sounds good of your phone, then you will be absolutely blown away by the vinyl.