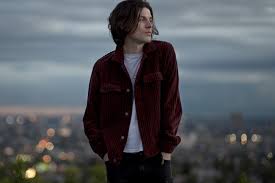 In the await of his third studio album James Bay released Oh My Messy Mind on May 10, 2019. James Bay, as a young artist has already been nominated for three different Grammys but unfortunately has not won one to this date. Bay's first album Chaos and The Calm saw him battle the ups and downs of love with a rock pop style. Chaos and The Calm put Bay on the map for his signature style of music and his sad but relatable lyrics. His follow up album Electric Light gained a lot of negative reviews with the use of electronic technics to alter his vocals and add a more techno sound to his music. The new sound went heavily against what he focused on in Chaos and The Calm which gained him his fame. Personally, I enjoyed Electric Light as well as Chaos and The Calm and maybe even liked Electric Light a little more, but the hardcore fans of James Bay had a different idea. For this EP I decided not to rank them due to the shortness of the release, but instead I will just do what I normally do by analyzing each song.
1. Peer Pressure w/ Julia Michaels
Peer Pressure to me is a very hard song to dissect lyrically. I love the song, but dissecting the song is another story. I believe Peer Pressure is about the willingness to do anything to make your significant other happy. Julia Michaels does a great job as a co-writer/performer of this song and without her I don't think this song would have been such a stand out song to me. Peer Pressure is a great start to the somber EP and also is the original James Bay style that devoted fans love so much.
2. Bad
Bad is a somber song about wanting someone so bad but you just can't have them. Another staple for James Bay and I think it will be seen as one of his best songs further down the road.
3. Rescue
Rescue is a sweet song by Bay about always being there for that someone through the thick and thin. Rescuing them from the good and the bad no matter the consequences.
4. Break My Heart Right
I think out of all the songs on this short but powerful EP this one hits the hardest. Break My Heart Right is a sad song about being broken completely. It seems like Bay is writing this song from the perspective of someone who was in a long committed relationship where he fell in love with this girl, but for her to only crush him in the end. Honestly the most relatable song on this EP.
This is definitely one of the best releases from James Bay. Oh My Messy Mind has a great mix of sadness and happiness and really demonstrates how much your mind can jump around. Since it is only a small collection of songs, I don't feel the need to add a rating of the EP and just say go and check it out instead.