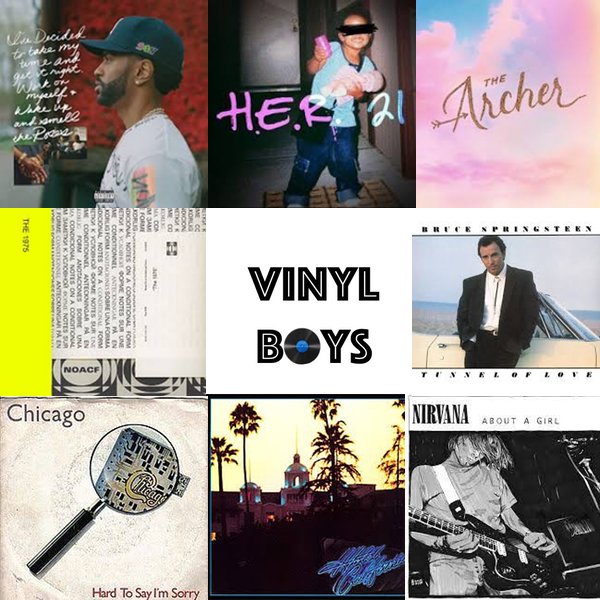 This addition of Song Reviews just happens to have some of the new song reviews released in the past week, whereas other releases have spanned from singles from back to 2015. We highlight the multi-talented H.E.R. as well as Taylor Swift's newest track, The Archer. Big Sean and The 1975 also make an appearance on this new review with their newest songs. Also included is some oldie gems from The Eagles, Bruce Springsteen, Nirvana, and Chicago.
Single Again – Big Sean
Big Sean highlights on the song what it is like to be single by focusing on himself. Big Sean mentions an old song that was very popular and stopped himself by saying that was the old him signifying that Big Sean has changed himself whatever that may be. In this song it seems that Big Sean broke up with his girlfriend, but then realized it wasn't as easy as he thought so he tried to fill the void with drugs and other things which in the end didn't work. This song is a work of art from Big Sean and is a highlight for what is to come from Big Sean.
21 – H.E.R.
I thought I'd highlight my appreciation for the new up and coming artist H.E.R., who at her young age of 21, has already won two Grammys. Her new song 21 is a slow rhythmic song about how she is now 21 and how everyone wants to get with her essentially, but she's too busy. In the chorus, she mentions how people aren't cut out for what she does and how she is so appreciative for what she has. Not her top song, but not one I would refuse to listen to again.
The Archer – Taylor Swift
Swift's newest song, The Archer, is a little different than her two previous releases for her up and coming album, which may not be such a bad thing. In the song, it sounds if Swift is in a bathroom with the echoey acoustics which frankly I kind of like. This song is nothing like anything she has released ever, which makes it even better and proves that Taylor Swift still has what it takes to make different sounding music to stay relevant.
The 1975 – The 1975
I am not a die hard The 1975 fan by any means, but I appreciate what they do for music. Personally I only know their song "Chocolate," which I do enjoy that song, it is probably not their greatest song of all time, but I wouldn't know. This song isn't really a song at all. It is more of a public service announcement about global warming. I actually like the way they presented this "song" if you even want to call it that. The 1975 are trying to spread the word about things happening to our climate and I like the way they did it so overall well done.
Two Faces – Bruce Springsteen
Off of his 1987 album, Tunnel Of Love, Two faces is the epitome of a struggling relationship. Bruce uses the analogy of Two Faces meaning the two emotions he makes his wife then, now ex-wife, feel being happy and sad. Springsteen seemed to always be in fights with his then wife in the song creating for unhappiness for both people in the relationship and straining it. Two Faces is one of Springsteen's sadder songs that I felt needed to be highlighted.
Hard to Say I'm Sorry – Chicago
Chicago's 1982 hit is a sad love song about being apart from your significant other. One of them messed up in the relationship and they are trying to win them back. After everything that has happened, he can't seem to forget about her. A very sad song if you dive deep into it.
Hotel California – The Eagles
I'm pretty sure everyone knows this song, but you might not know the meaning of it and it may surprise you. The song is actually about purgatory, which is the place where souls go before they are transferred to Heaven or Hell. So "Hotel California" is in fact a hotel, but not quite the hotel you were thinking about. Now I'm not quite sure the significance of the California part.
About A Girl – Nirvana (Jackson's Work Below)
About a girl was released in 1989 on the album Bleach which was Nirvanas first album. It is hands down my favorite Nirvana song. I love it. I actually kind of used to hate Nirvana. I just decided to be open to more music and just listen to them. I started off listening to Nevermind, their second album released in 1991, which was their most popular. Then I dove deeper into their early stuff and found the song… about a girl. It's so awesome. That's a dumb word to describe a song but it is. Probably the reason I like it is because of the subtle pop in the chorus and the grunge in the verse. I'm not sure I used those terms right but you know what I mean. If you don't like Nirvana and just can't get into them, I suggest that you listen to this song. I think that it will open you up to enjoying one of the greatest grunge bands ever.