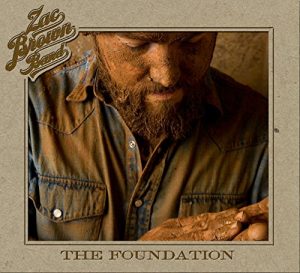 The foundation was the Zac Brown Band's debut released in 2008. The album brought a brand new sound to country and influenced a great number of country artists. Something that's unique about the album is its island and classic rock vibe. It's an all around great album and has to be one of my all time favorites.
12. Jolene
This song is really chill and showcases a lot of the band's unique sound. It seems like it would be slower but ends up being kind of upbeat.
11. Violin Intro Free
It's always good to have a completely instrumental song in an album and having just one instrument makes it even better and dramatic.
10. Highway 20 Ride
The message in this song shows that the band can really create a good song with meaning to it.
9. Sic em on a Chicken
I've never heard of an album with such a crazy song in it. I absolutely love this song and it was one of my favorites when I was a kid.
8. It's Not Ok
This also has a pretty wild feel to it. It's honestly more of a story than anything. It was also one of my favorites as a kid.
7. Whatever it is
This is a great song. The chorus is what really defines the band's sound to me.
6. Mary
I feel like this is definitely the most "bluegrassy" song in the album which is why I like it. It shows all the different genres the band can play.
5. Different Kind of Fine
This one is different than the others. It has a low-key croon feel to it which is different.
4. Toes
Definitely one of the bands most popular songs. The chorus has a completely different feel to it than the verse which I love.
3. Free
I remember listening to this album on beach trips but this is the song that for some reason I remember the most. There's just something about it.
2. Chicken Fried
Now this is their most popular song. If you don't recognize the name, look it up and I'm sure you've heard it. It's honestly a classic.
1. Where the Boat Leaves From
This is kind of an odd one to have as number one. I just really like the island feel to it. Whenever I hear it I feel like I'm at the beach. You'll have to listen to understand.
So yeah. The Zac Brown Band is so incredibly talented because of their unique sound and ability to play different genres. They also feature violin a lot which you don't see in other bands. This album shows just about everything they have to offer making it one of my favorites.