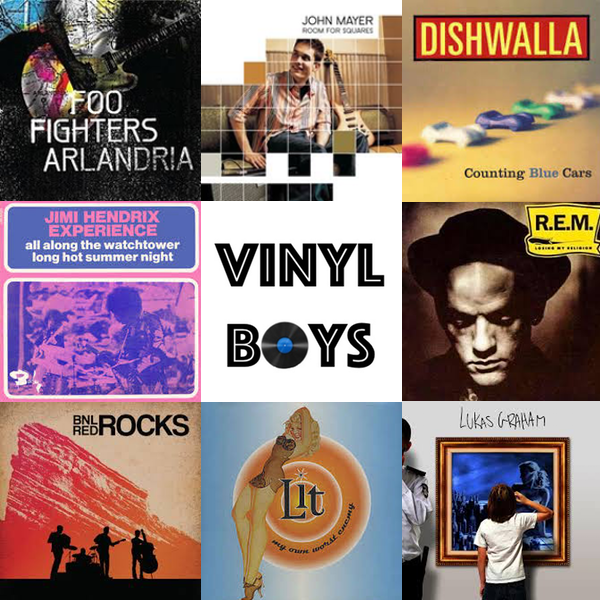 This week's singles have no category. I just went through my playlist and found some songs that I've really been digging lately. You can find some hard rock, pop, and alternative. 
Arlandria – Foo Fighters
The Foo Fighters have won best rock album of the several times. The song Arlandria was released in 2011 on the album wasting light. It's definitely my favorite foo fighters song. The first couple of seconds are like super hard rock and then it quotes down throughout the verse. Then the pre chorus and chorus pick up the pace. The hook in the song is kind of like sweet I guess but the end of the song is awesome.
Why Georgia – John Mayer
I was always hesitant to get into John Mayer. I'm not sure why but I just didn't want to. This was the first song I heard by him and I love it. The guitar picking sounds so cool and was the first fingerpicking song I learned to play on guitar. The pre chorus changes the mood of the song but then the chorus picks it up and gets it going. Also, the bridge is super cool. It all kind of stops and changes which is awesome.
Counting Blue Cars – Dishwalla
This song doesn't seem like it's super great at the beginning. I'm not really sure why but I didn't think I was going to like it. Then when the chorus hits, it hits. It's honestly one of my favorite choruses in a song ever. It's also got a super sweet guitar solo and who doesn't love that. But literally every time the chorus hits I'm like… woah.
All Along The Watchtower – Jimi Hendrix
I kind of looked at Jimi Hendrix the same way I looked at John Mayer. I honestly don't know why I just didn't want to listen to him. But when I listened to this song I was like wow, Jimi Hendrix really is the best guitar player ever.
Losing my religion – R.E.M.
I've heard of R.E.M but hadn't heard of any of their songs. I actually heard this song when Hootie and the Blowfish preformed it at a concerned and I really liked it so I looked up the original and liked it a lot. The mandolin is super chill and has a different feel to it.
The Old Apartment – Barenaked Ladies
Ok I've never liked the Barenaked Ladies. But they were the opening act for Hootie and I'm not going to lie, they're really good. When the played this song I was like holy cow that's super awesome. It's super simple but just hard rocky enough (definitely not a word).
My Own Worst Enemy – Lit
This is one of those songs that you know you know but don't know how. It's mainly because of the guitar riff. It's simply iconic. For me, this is like the 90's rock sound.
Mama Said – Lukas Graham
This song is definitely the least similar to the rest. Its actually super good though. I love the way it starts and Lukas Graham has an amazing voice. The way the chorus goes into the verse is like so smooth but groovy.