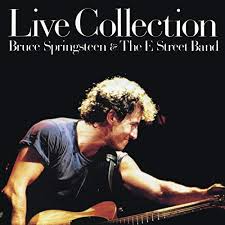 Everyone knows that The Boss is absolutely amazing live. I mean I've never been to one of his shows but I've listened and watched a couple before and found out that they were pretty long. It's kind of hard to pack parts of his performance in an Ep – but I love this collection. Some of my favorites by Bruce and even better – live!
1 – For You
I really like this version of the song. It's definitely more "rocky" I guess than the original. I like the way the riff of the song sounds at the beginning. It's like woah I like that twist. Also the lead guitar sounds different than the original which is always interesting.
2 – Rosalita (Come out tonight)
This is definitely one of my favorite early songs by Bruce. I just love the guitar intro that just explodes into an energetic, fun song. I think that the chord progression makes you want to explode into dancing. And I mean – Clarence. Clarence can play the saxophone like for real. I also really like how the song ends by Bruce naming all the members of the E Street Band and calls Clarence the king of the world.
3 – Fire
If you didn't know this, Bruce wrote Fire for the pointer sisters. He never released on an album of his until 2010, but he's got some awesome live performances of it. I love this version so much. It's just so awesome. I think his voice is perfect for the song. The best part about it is when they preformed this song, Bruce and Clarence would kiss which I think is hilarious.
4 – Incident on 57th Street
I love the instrumentals of this song. The piano at the beginning is just so beautiful. Then the guitar just explodes and picks up the song. This song seems to go on forever, but you don't get tired of it. I honestly think it's just a beautiful song that I could listen to forever.